Home Buyer and Investor Tour on June 21
Home buyers and investors, join us on a house tour on June 21! We are meeting at 1416 Eastside Rd, El Cajon, 92020 at 10am.
Don't let a cracked slab crack your profits! Touring El Cajon. Know how to spot problems with the foundation, know how to negotiate a price reduction and know how to repair it right. Pete, our foundation expert, will explain, educate and exam the foundation of this fixer and what he does to make the resale no problem.
We had 30 people at the previous tour in Pacific Beach. Giovanni walked us through his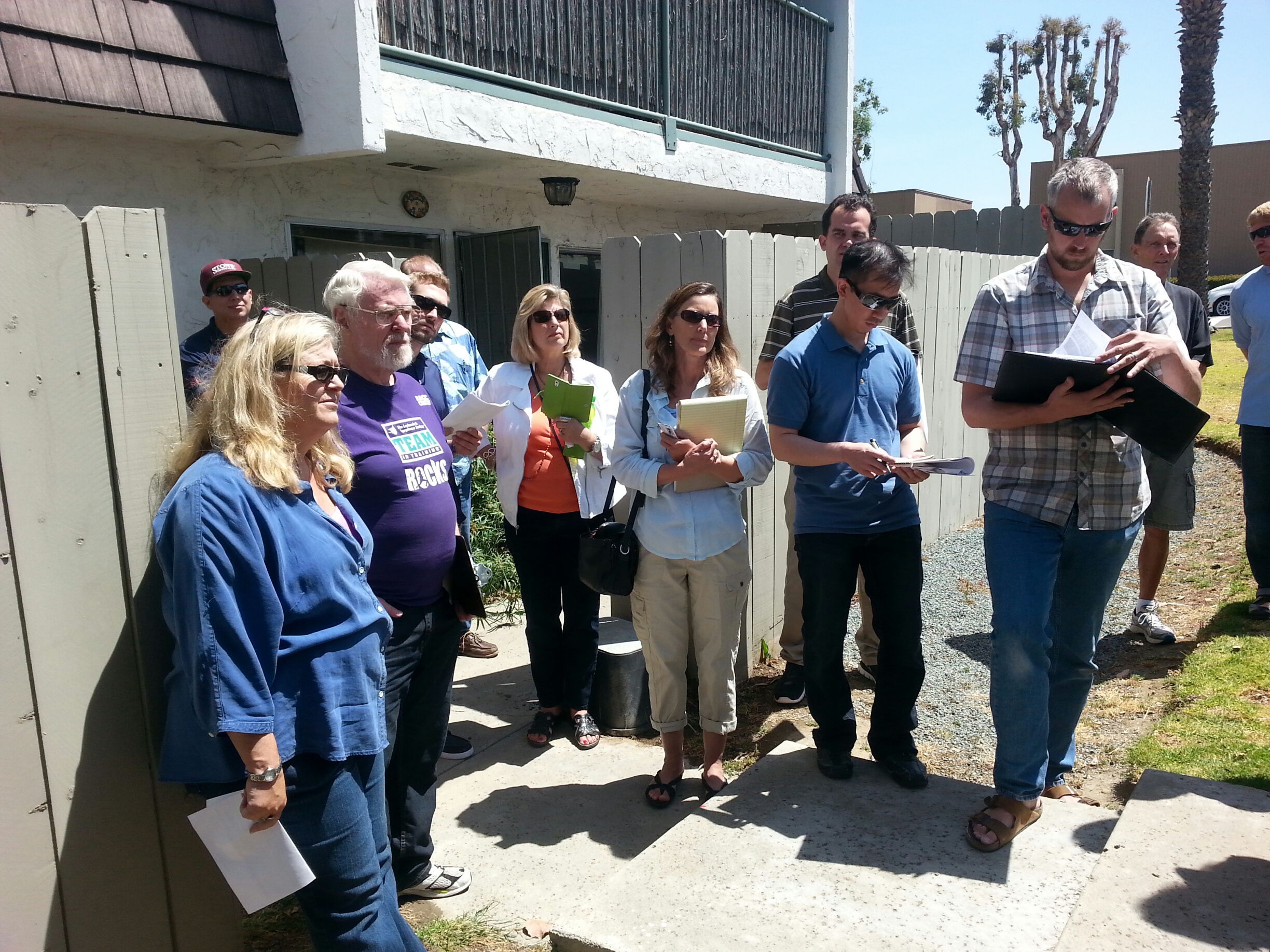 condo rehab and talked about what he would have done differently. Lisa, mortgate loan officer with First Choice Bank, explained how to close your deals faster by making sure the right financing is used and Alex, Ralph & Jesse, our contractors, gave us their expert advice on construction and pricing. All this was PRICELESS!
Thank you everybody who donated to the Wounded Warrior Homes cause.
Even being a large group of 30 people, the car pooling and analysis of the rehab deals were a group effort well done. If you have any follow-up questions or constructive suggestions contact Anthony Bruno or myself.