Oceanside investor tour- February 2014
Join us and other investors at 641 Ann St, Oceanside to learn what makes or breaks a rehab deal!Lunch & networking afterwards.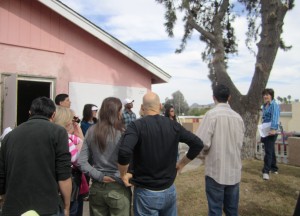 If you ever want to become an investor or you are one, you need to know the secret of the 5 "F"s of investing. Learn how to avoid mistakes! Don't make your project a "failure" (not one of the 5 "F"s). In addition I'll uncover the 3 worst pitfalls rehabbers encounter.
The event is FREE but I ask to donate to Wounded Warrior Homes cause!
We are a group of investors exploring different neighborhoods hunting for great deals. Are you an experienced investor in training or just beginning to invest? This is a hands-on event with classroom education while you are evaluating homes.
You might spend thousands of dollars on seminars, books, tapes and webinars, but learning in the real world from a real estate investor/agent with real live examples – priceless.
Share questions, knowledge, concerns, made mistakes and network with kindlike real estate investors.
We are learning about all aspects of investing in real estate!