Rehab Fieldtrip this Sat. September 19, 9.45 am – 1pm
Meet us at: 3445 Laurashawn Ln, Escondido, 92026 on Saturday, 19th.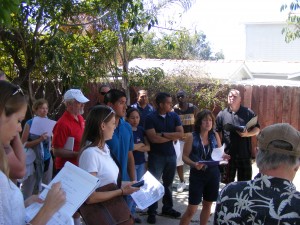 Have you watched late night TV lately? There are more and more shows, books, boot camps, subscriptions, get rich quick schemes out there. How do you know whats reality or reality show? Learn what is going on in your backyard and avoid the 10 biggest investor blunders. Touring 5 fixers, followed by lunch & networking.
Learn how to run numbers like a pro to evaluate real estate investments for "huuge" returns. Deal or no deal- is the question.
Don't forget that there is a $20 cover charge!
We caravan to distressed properties , inspect each property, calculate costs, and determine profitability. We all contribute and learn from each other.
Stay for lunch to jingle & mingle afterwards.
Please RSVP in order to receive a tour package!