Home Buyer General tips
Buying a home is a big deal. For most Americans it is a major decision in their lifetime and a major financial commitment. Nine out of ten buyers are choosing to be represented by a real estate professional. Make sure you to find the right agent to represent you during the home buying process.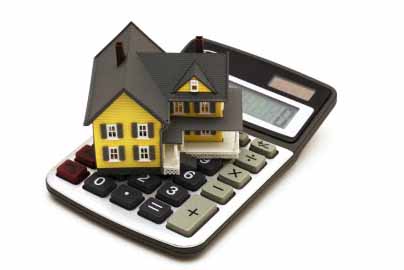 Homebuyers usually don't pay the commission and therefore are not interviewing enough agents to make sure they choose an agent that is experienced, knowledgeable and will be a trusted adviser.
Buyers have googled, zestimated and chatted all over the internet and sometimes receive information which is not correct or confusing, or simply not related to their hometown. Real estate is all about location, location, location so please choose your local neighborhood specialist Realtor.
Currently we are in a seller's market in buyers encounter some challenges and need to know:
(1) Time is of the essence: multiple listing services and other property listing sites are close to real-time, once on the internet it is show time. Well-priced, desirable homes attract many buyers within the first days on market or open houses. This is especially true for homes in neighborhoods with good school districts. Buyers should act quickly to see the home and make a decision if they want to submit an offer before another buyer does.
(2) Price Is Right: determine what the home is worth to you and don't get caught up in the bidding frenzy. Many homes receive multiple offers in this brisk market, submitting a low-balling offer for a house already priced well, will usually be outbid by another party. Serious homebuyers should consider making the best offer they possibly can. Your real estate professional will help you to determine fair market value by providing a CMA (comparative market analysis).
(3) Buying Power Is Key: Get your financial house in order and apply for a Prequalification or better a Preapproval letter. Know how much mortgage you are comfortable paying every month and how large of a mortgage could you qualify for. A good listing agent will require proof that you are able to pay for the home you want to buy. Find a direct lender that can guide you through the process and explain the different financing options. Ask for a Preapproval letter which has more weight when submitting an offer. Buyers who are procrastinating to get this important step done, often miss out on the best deal. Maintain your good credit. Don't splurge on large purchases or run up your credit cards.
(4) Love Is Blind: Buying a home is an emotional decision and some buyers get wrapped up in some amenities of the home but do not consider the resale value of the house before purchasing. There are certain features that can make it harder to market a property. For example: no or 1 car garage; 1 bath home, located on busy street, tri-level floor plans, high HOA fees etc. The paint color can be changed much easier than changing the floor plan or location! Stay informed which homes are selling fast by using our property search on our website.
(5) Buyer Be Aware: Make sure you are taking advantage of all the various inspections and reports that are available to you during the due diligence period. I highly recommend hiring a licensed home inspector before your buy. His report will point out any problems, defects and which items need further evaluation by other professionals. A home in poor condition and referred maintenance might cost you a lot of money to remedy. It is your decision to cancel the purchase or help you negotiate a price reduction.
An experienced real estate professional, will educate about the home-buying process, and acquaint with important issues which require consideration and understanding, so successful acquisition of a first home comes with few road blocks and is a more joyful experience.